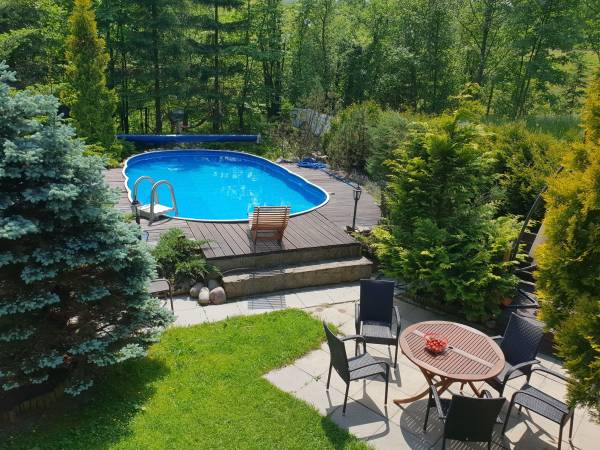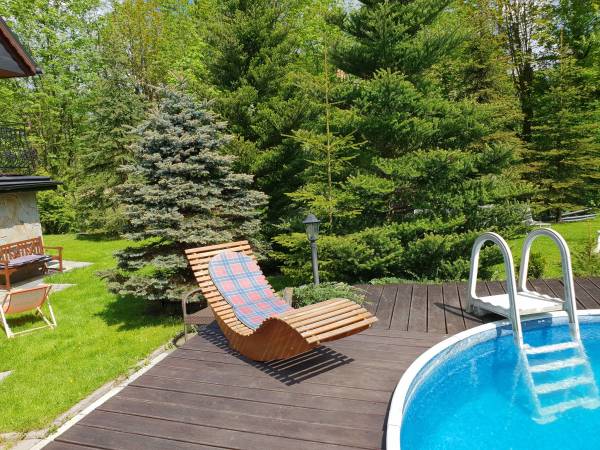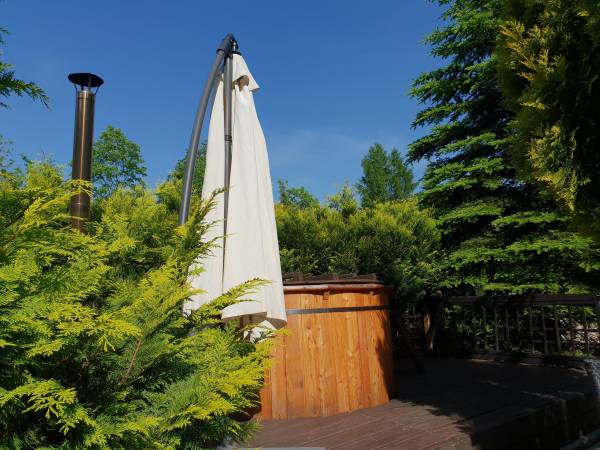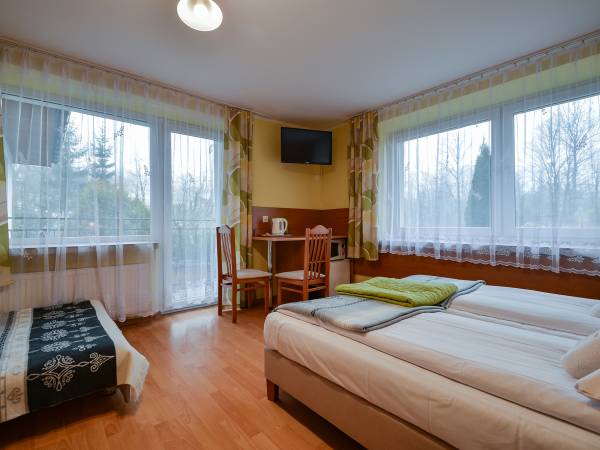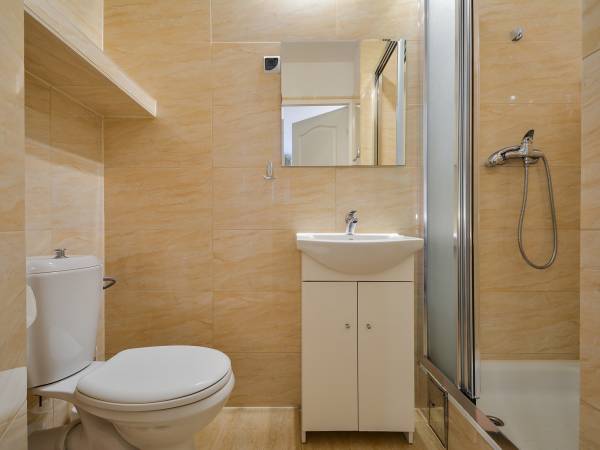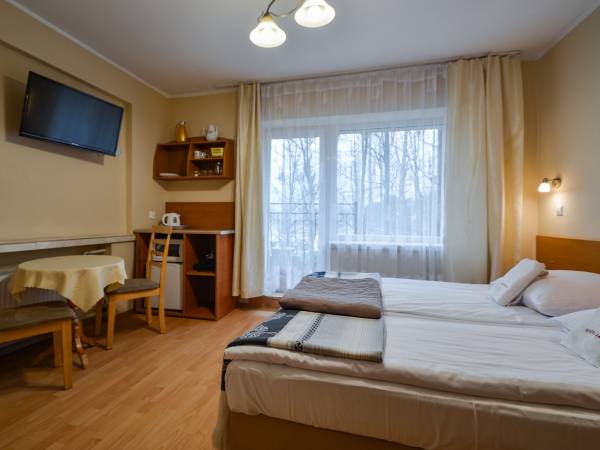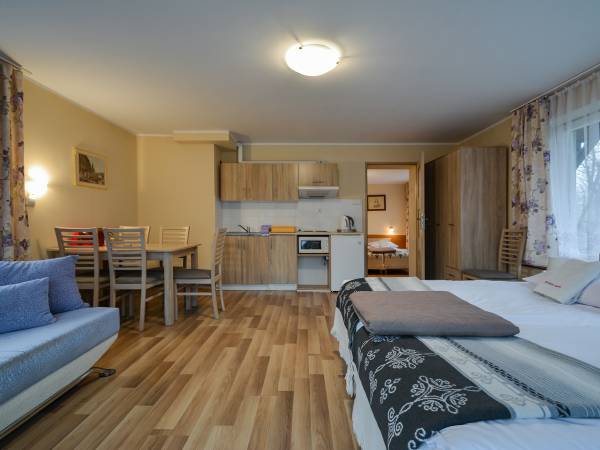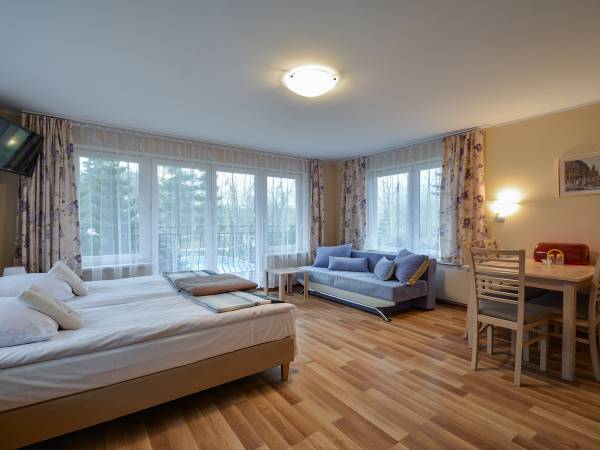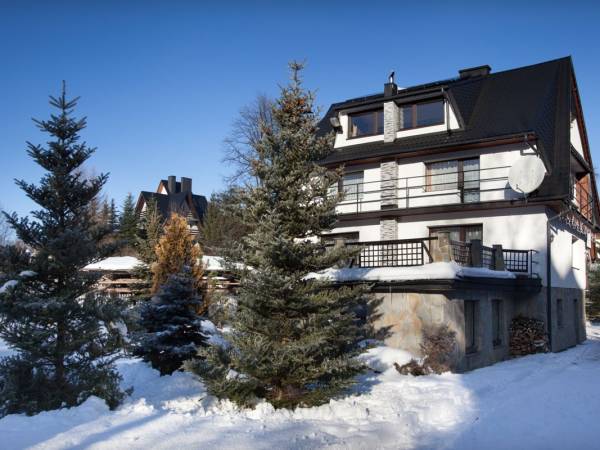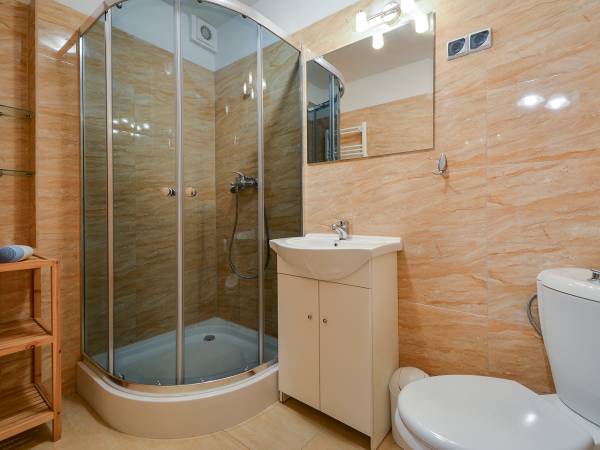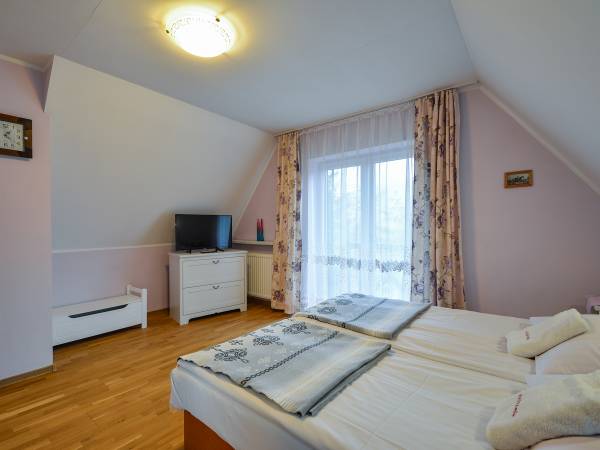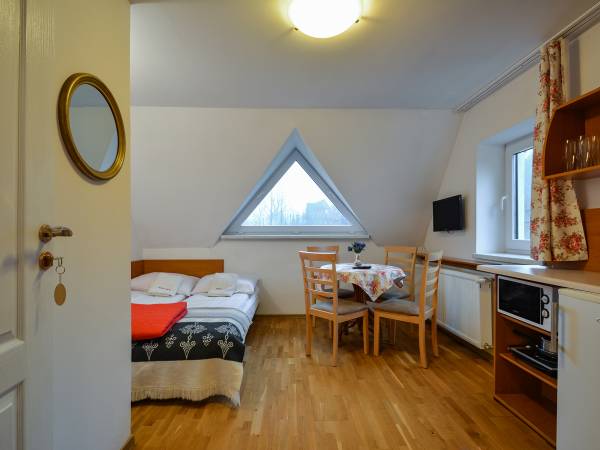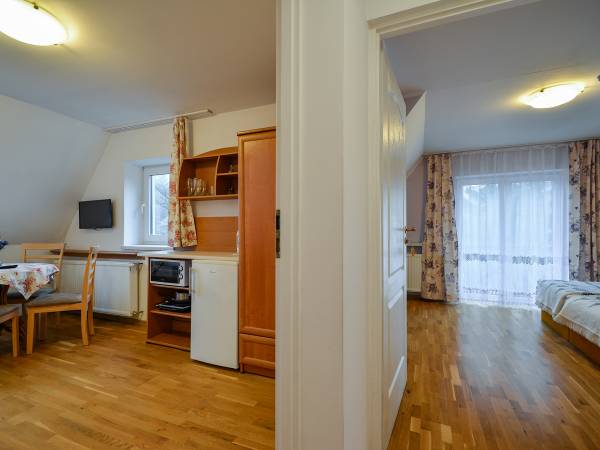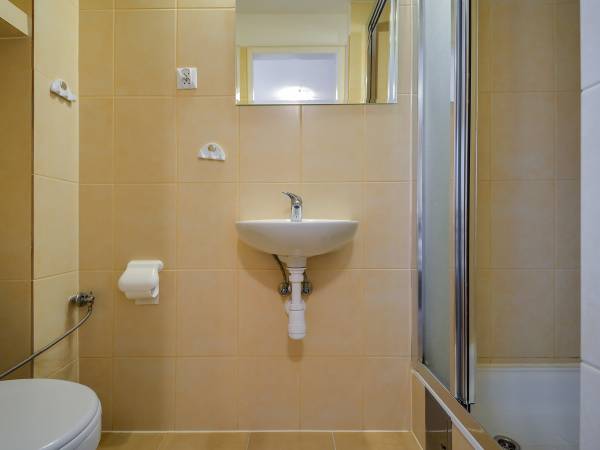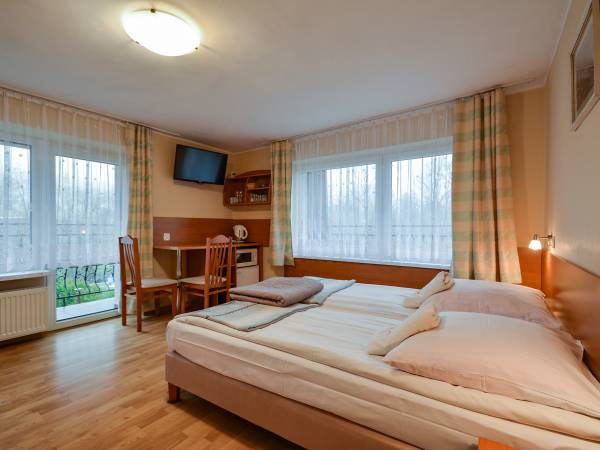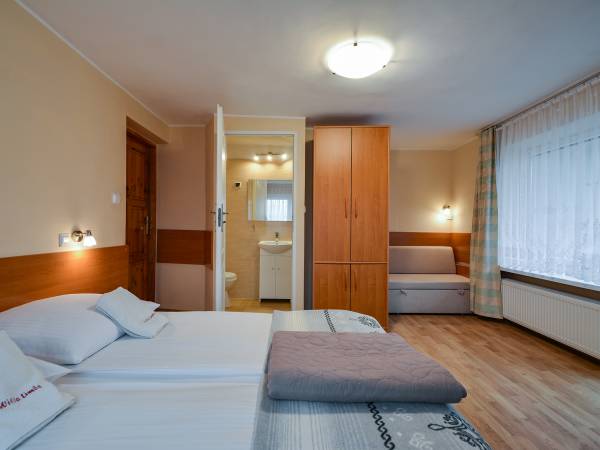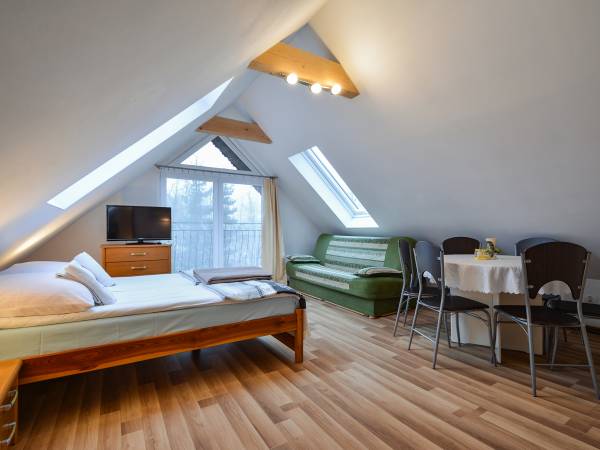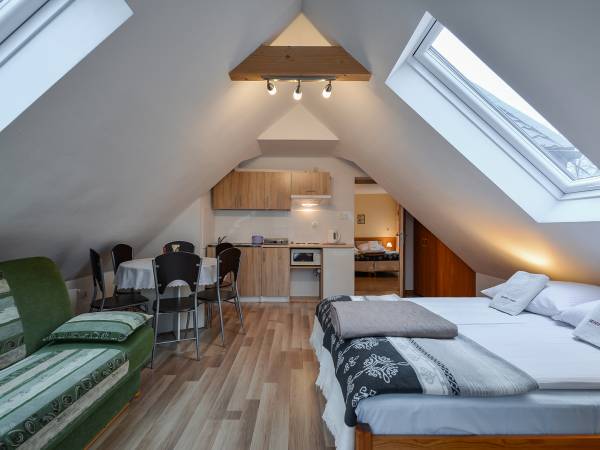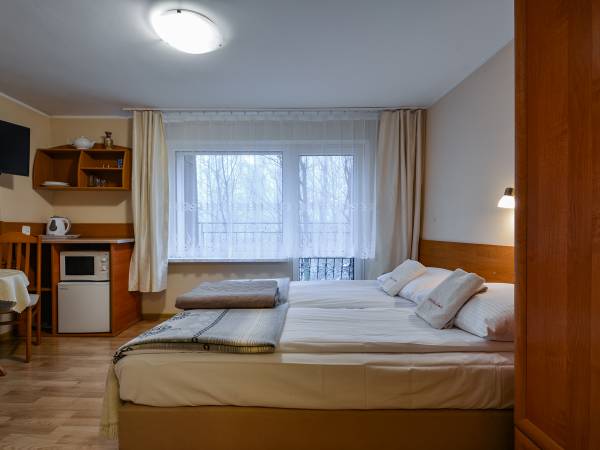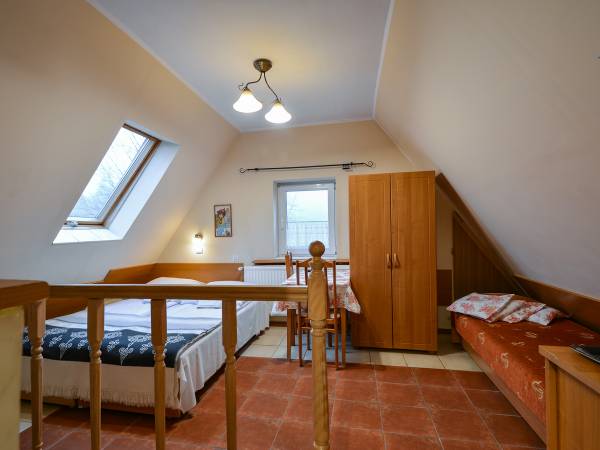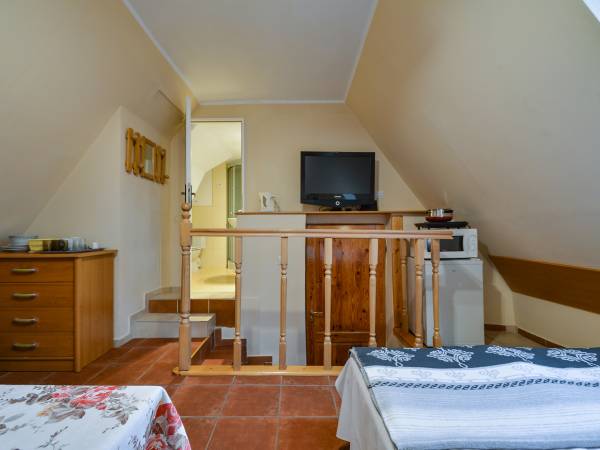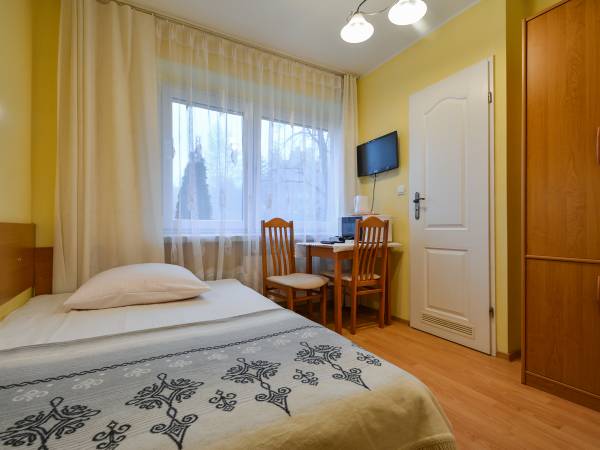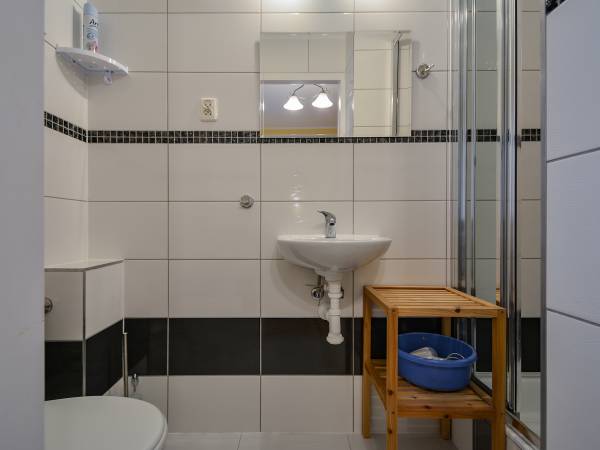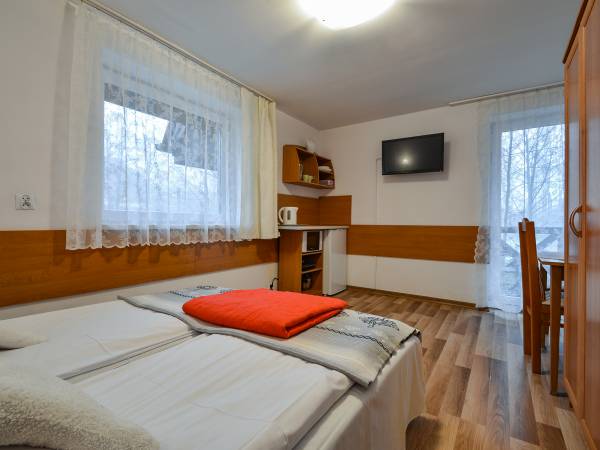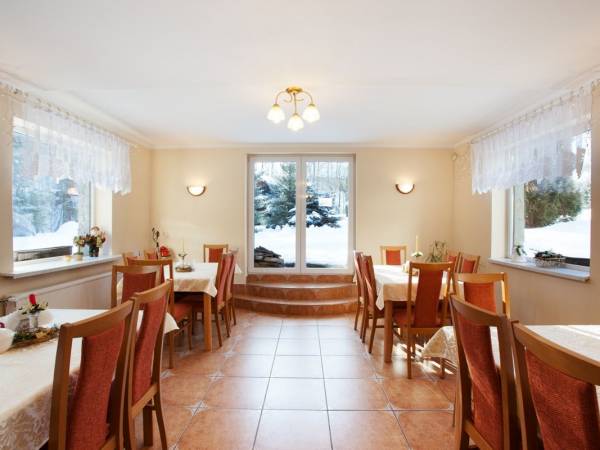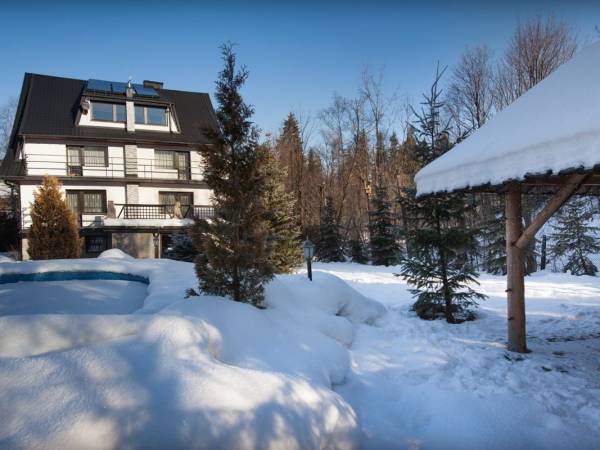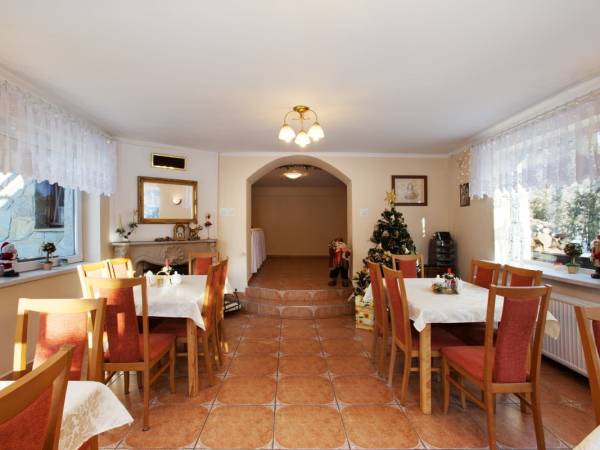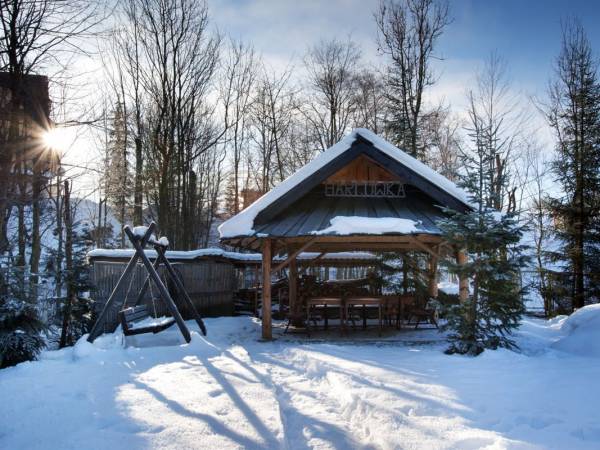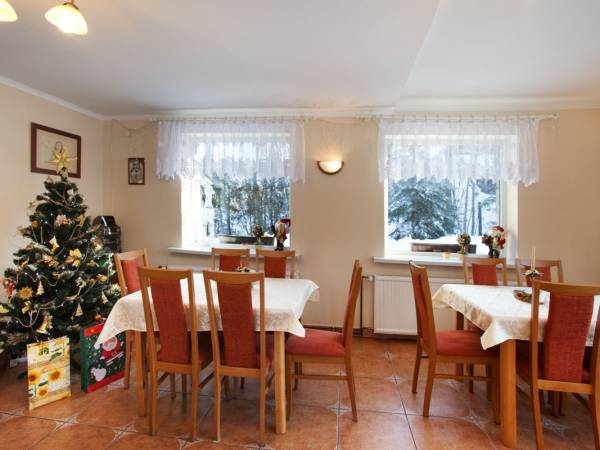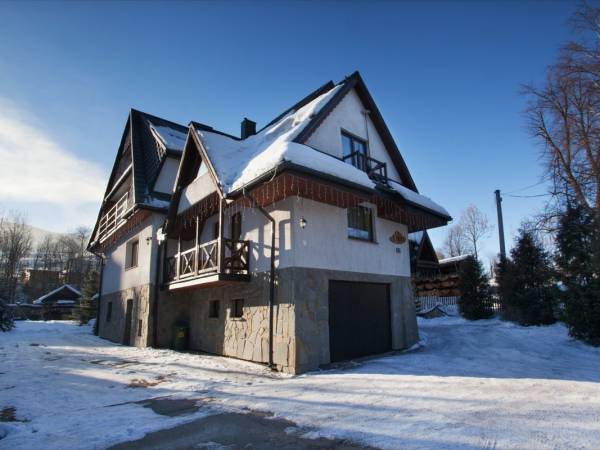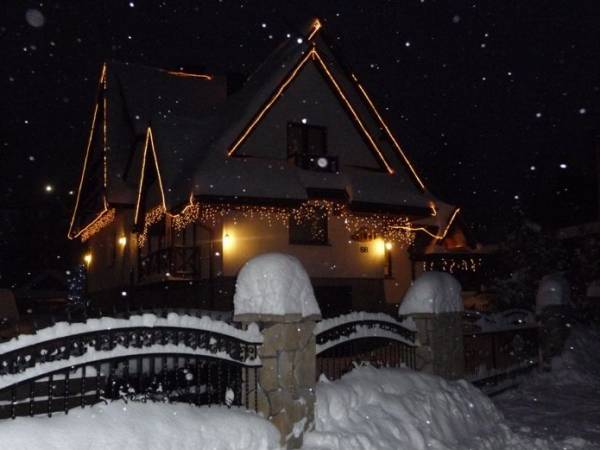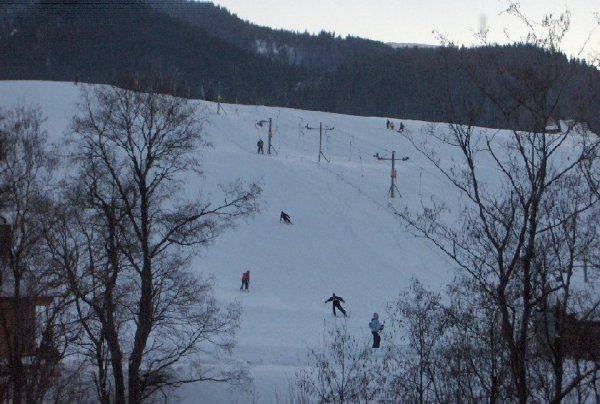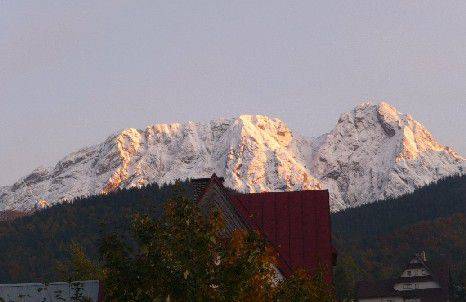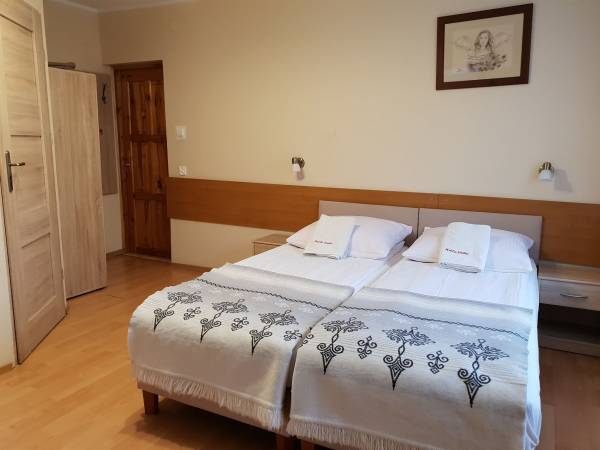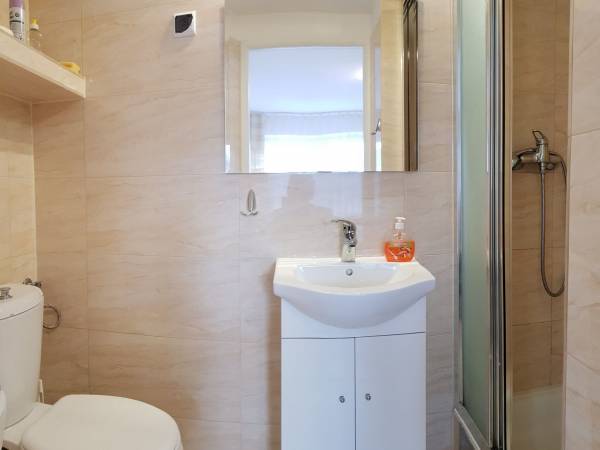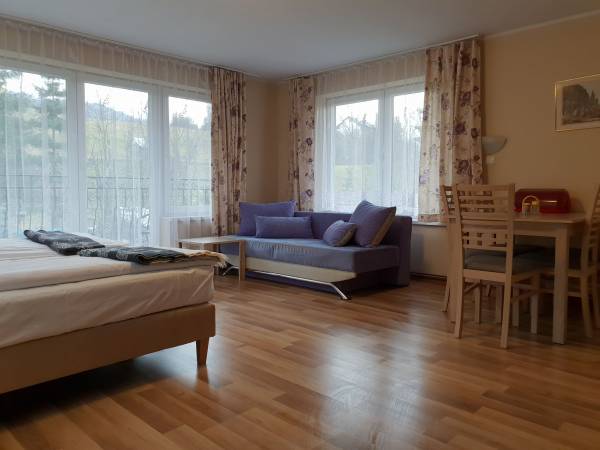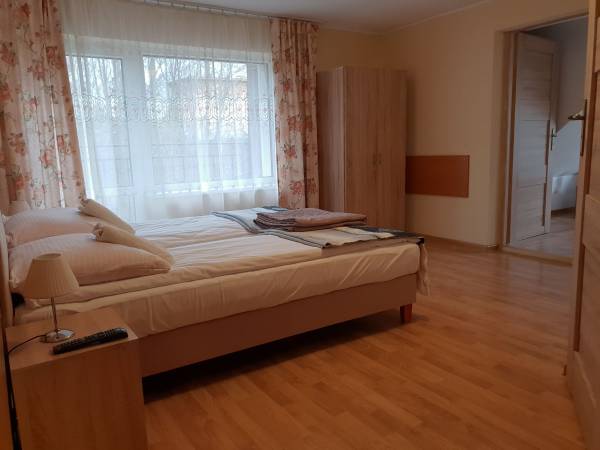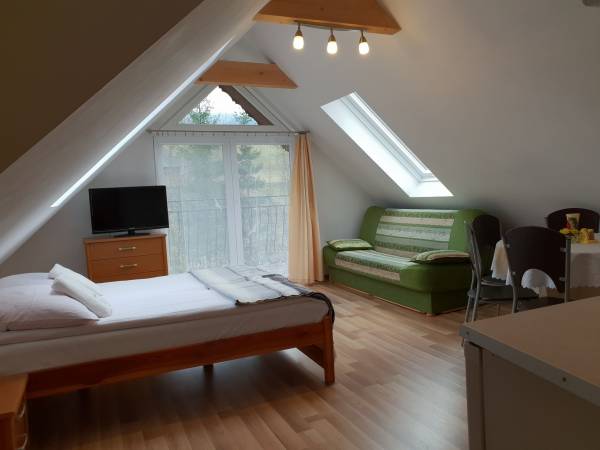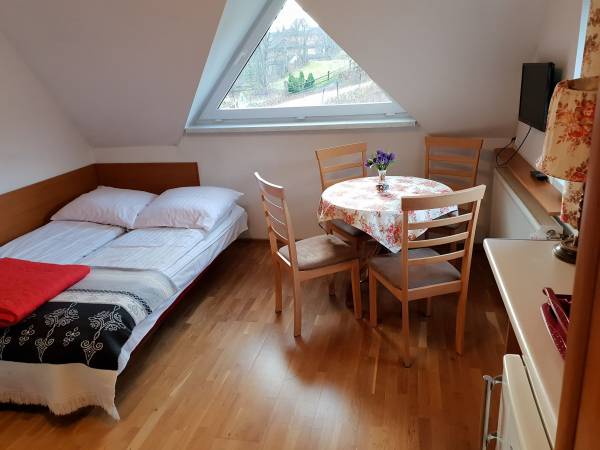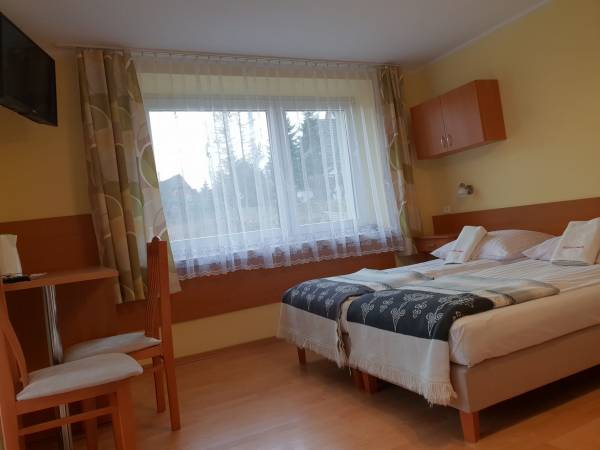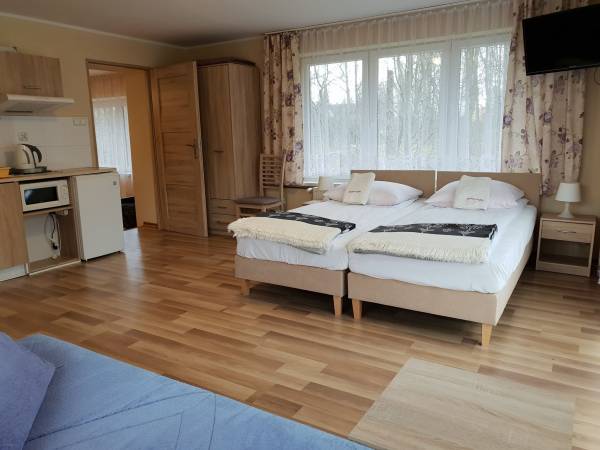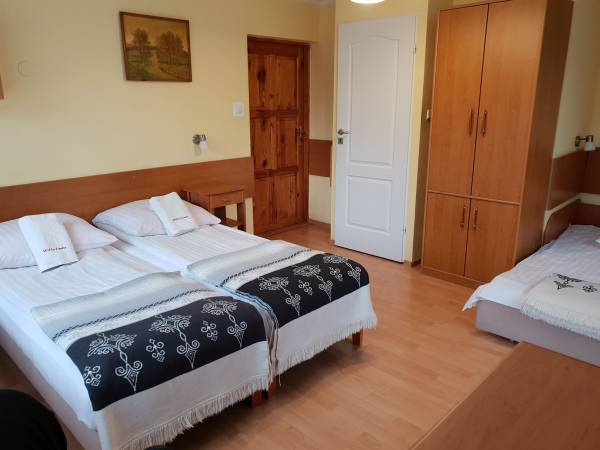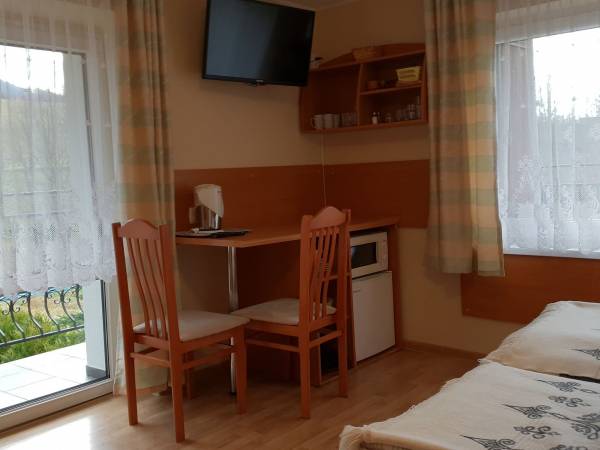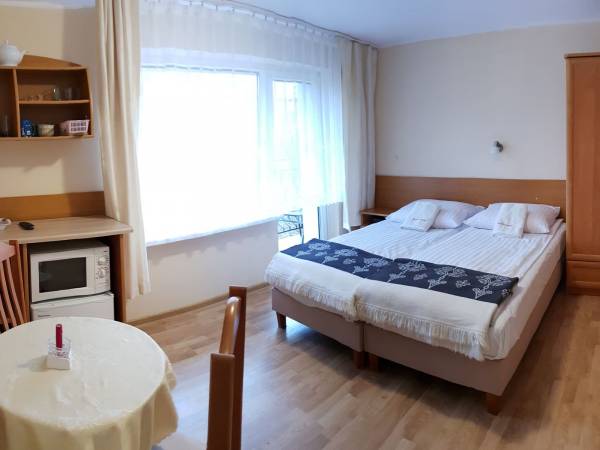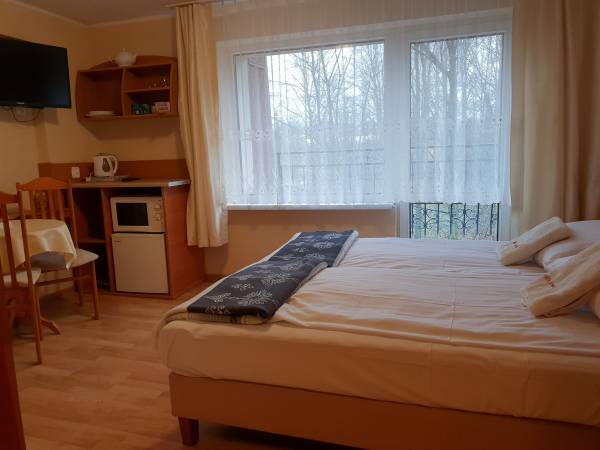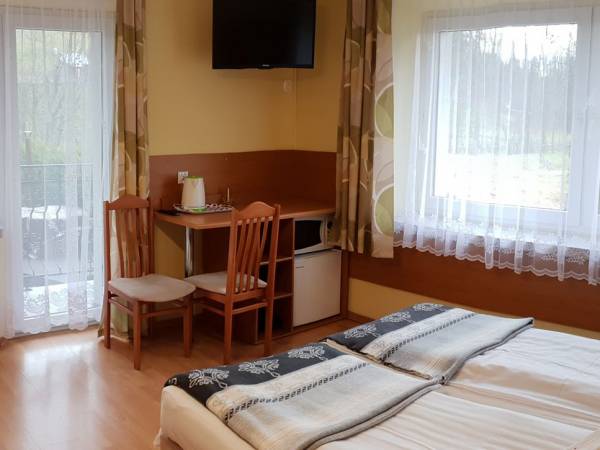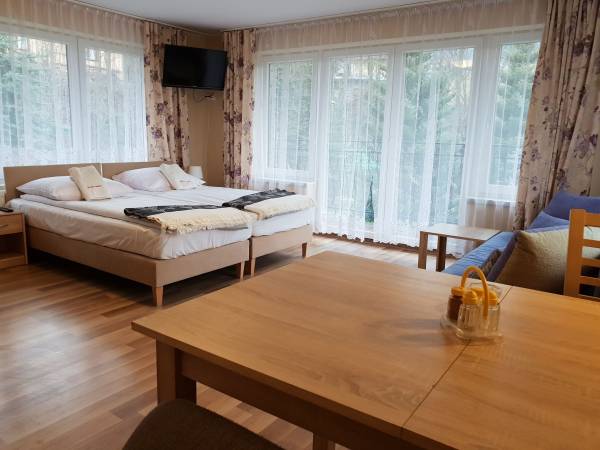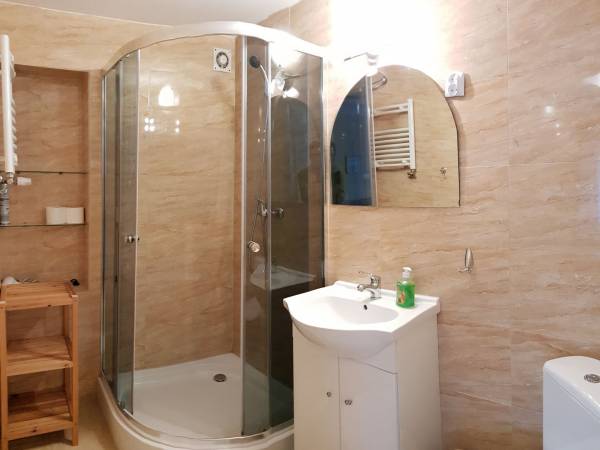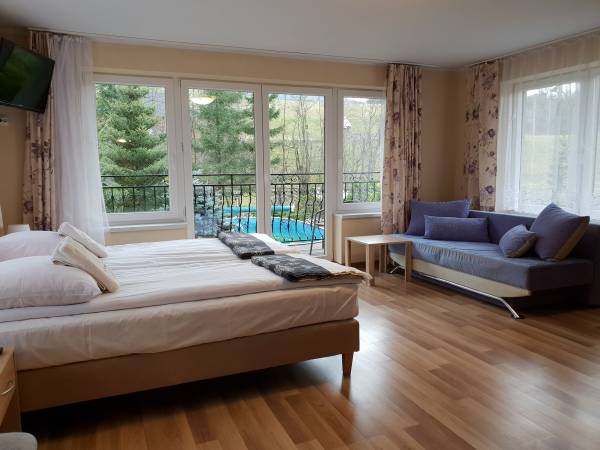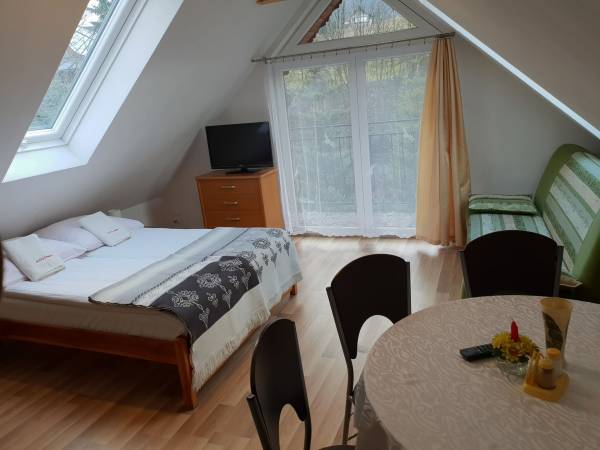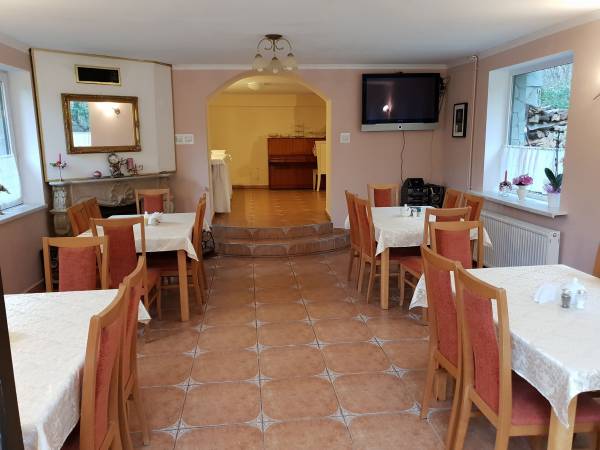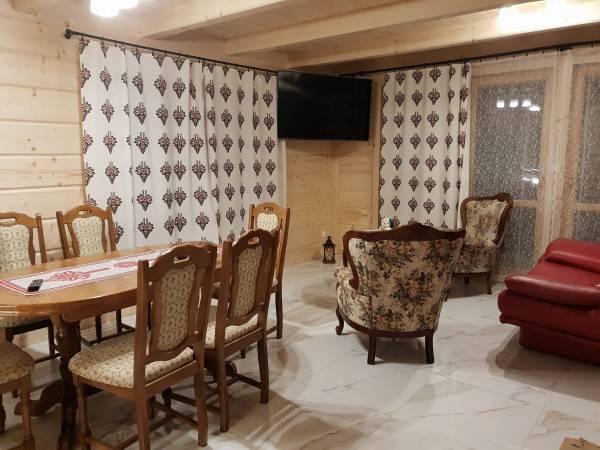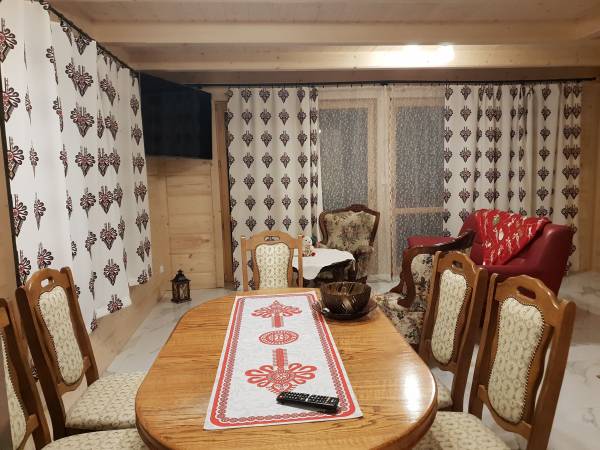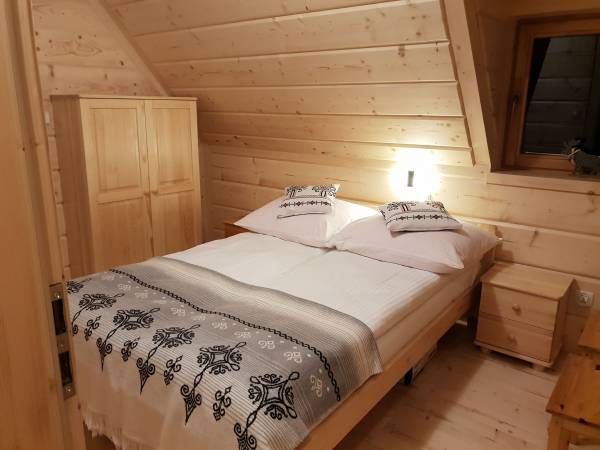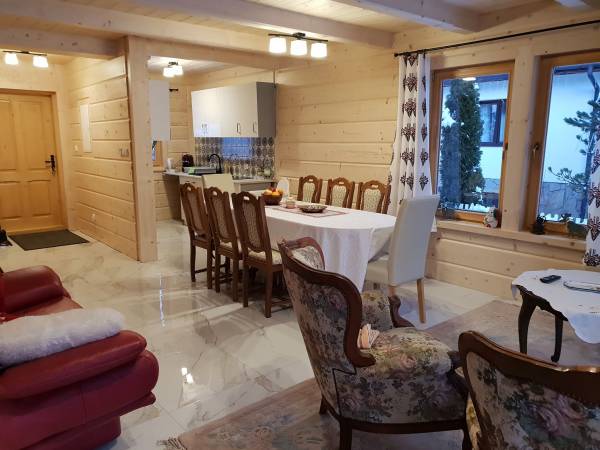 We accept payment by
the Polish Tourist Voucher
Karpielówka

68, 34-511

Kościelisko
In this property you only pay pre-payment. The remaining amount is collected upon arrival in the property.
---
In this property you only pay pre-payment. The remaining amount is collected upon arrival in the property.
---
In our property we offer 28 beds
Amenities
Why choose us:
eco-friendly property

we accept payment by travel vouchers

board

free car park

we accept the following credit cards

Internet access

swimming pool
In rooms
TV

22,32 cale

radio
ironing facilities
wardrobe/closet
electric kettle
Internet access
Car park
property offers 13 free parking spaces for guests!
Amenities for children
board/video games
travel baby cot
high chair
At the property
fireplace, fireplace room
barbecue
fire ring
family rooms
deck/terrace
garden
patio
Eco-friendly property
energy-efficient light and appliances
alternative energy sources
systems and solutions to reduce water consumption
Class A household appliances and audio/video equipment
reduced use of non-biodegradable disposable items
For skiers
ski school
Ski pass purchase point
ski storage room
ski equipment rental
ski lift nearby

(200m from the property)
Cleaning service
cleaning service included in the rental price
cleaning on demand
cleaning frequency

every 3 days
Swimming pool and wellness centre
sauna
indoor sauna
Jacuzzi
swimming pool
outdoor pool
In-property disinfection
hand disinfectant available to guests
disinfection of rooms and area with professional disinfectants
bed linen and towels washed at 60 degrees
Recreation
beach equipment rental: sunbeds, screens, umbrellas
sleigh ride
bicycle rental
Kitchen available to guests
cleaning detergents
fridge
microwave
cooktop
kitchenware and tableware
electric kettle
Important information
---
---
We accept the following credit cards
amex
mastercard
visa
maestro
discover card
---
Available payment methods
cash
bank transfer
credit card
---
---
down payment is required in this property in the amount of 40% price for stay The down payment shall be paid within 4 days from initial booking.
---
cancellation fee is charged in this property
(jeżeli do trzech tygodni klient poinformuje że rezygnuje z rezerwacji właściciel obiektu zwraca zaliczkę)
---
tourist tax (not included in the price) is charged in this property
in the amount of 1.5zł
---
---
Additional reception services
luggage room
tickets, discounts on local attractions or on restaurant menus
(obiekt oferuje zniżki na termy, kartę tatrzańską)
---
English
English


501792152
Russian
Russian


501792152
---
smoking is forbidden inside the property, there are special smoking areas outdoors.
Nearby
Frequently Asked Questions about the property Willa Limba
What payment methods does the property accept?
The property accepts the following payment methods: gotówka, płatność przelewem, płatność kartą.
Does the property offer board?
The property offers the following board options: śniadania.
Does the property offer car park?
Yes, Willa Limba has bezpłatny parking for guests, with 13 places parking spaces.
Is there Internet access in the property?
Yes, Willa Limba has Internet access available to guests.
What amenities for children are there in the property?
Amenities for families with children Willa Limba are: gry planszowe/multimedialne, łóżeczko dla dziecka, krzesło do karmienia dziecka.
Beds nearby

Zakopane Information