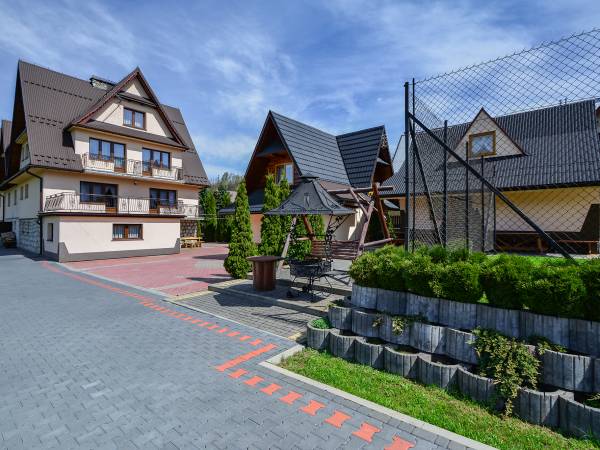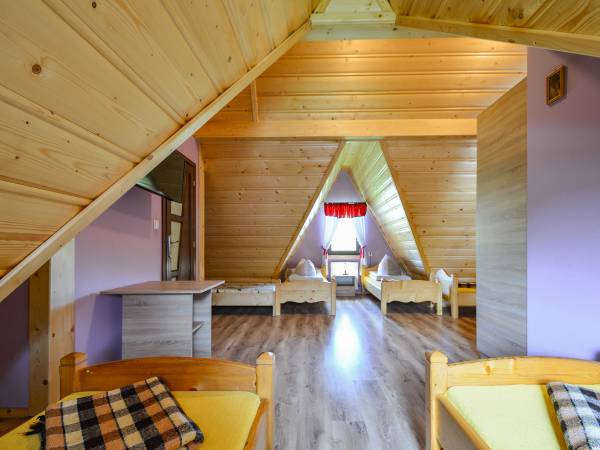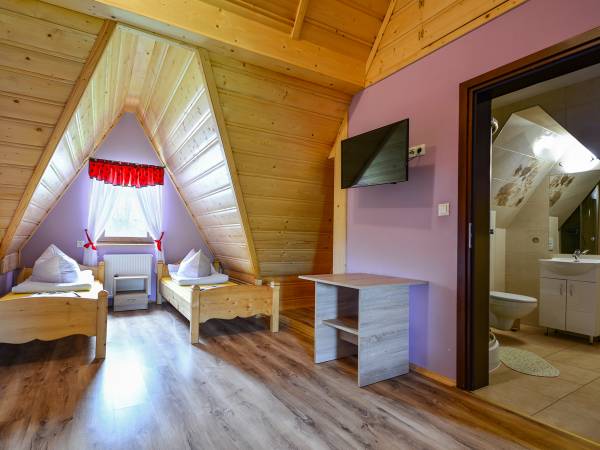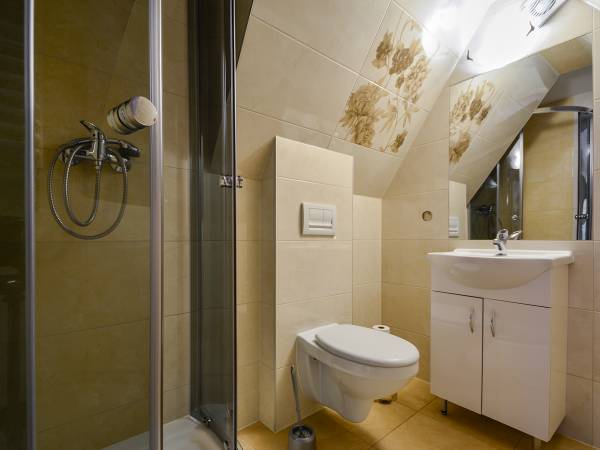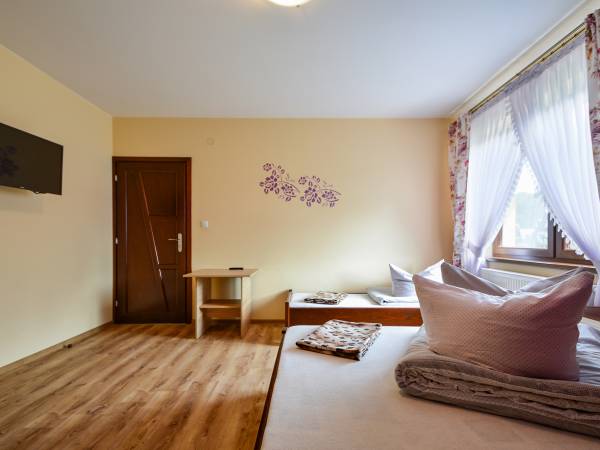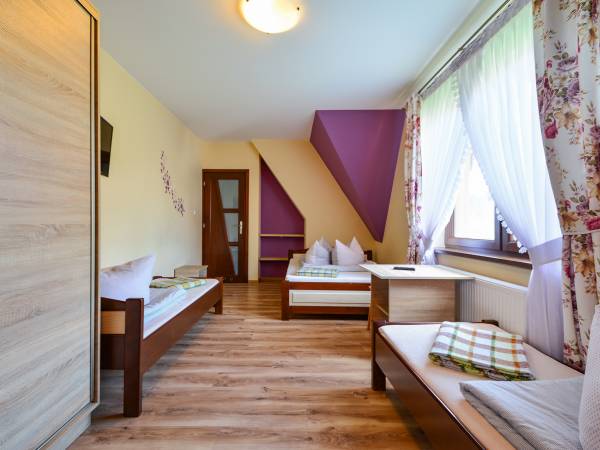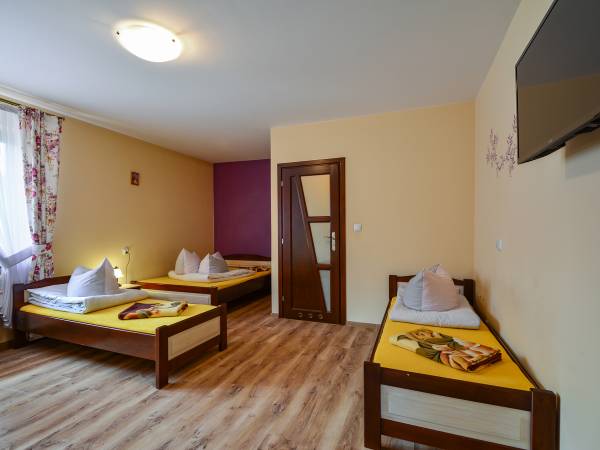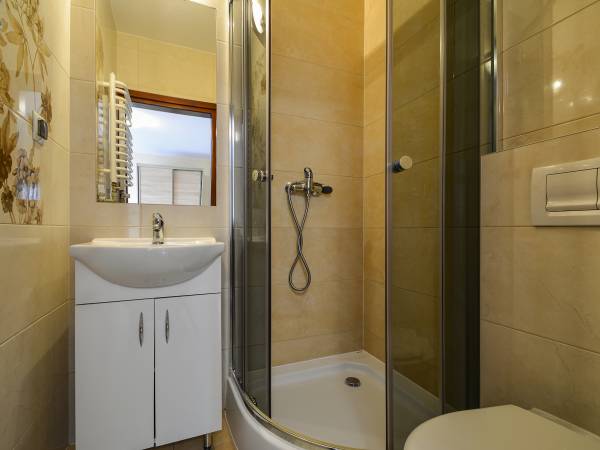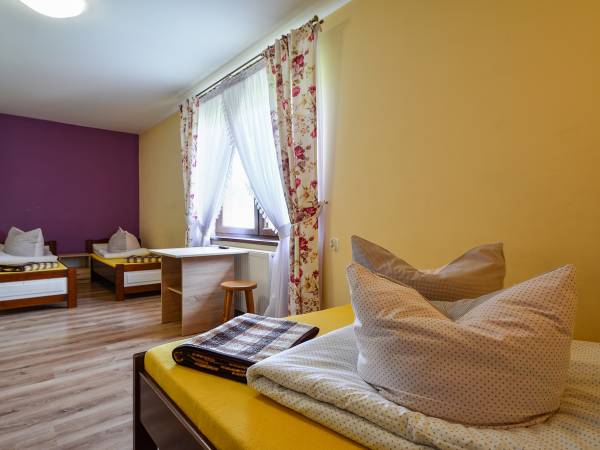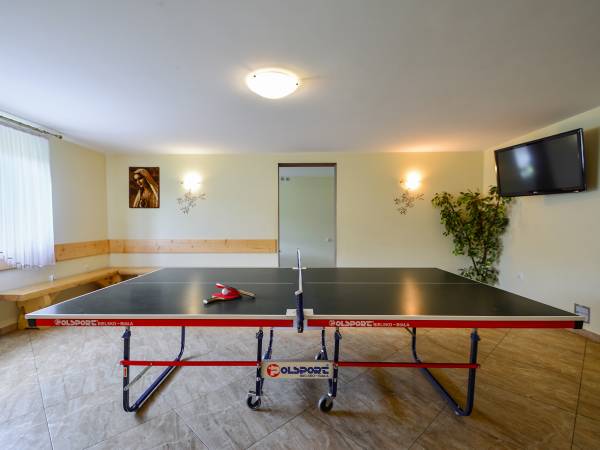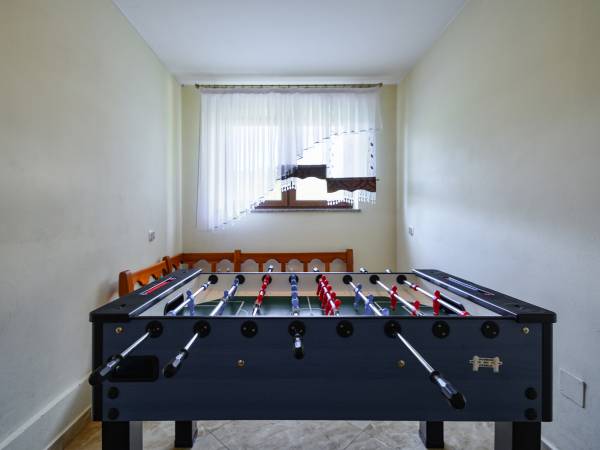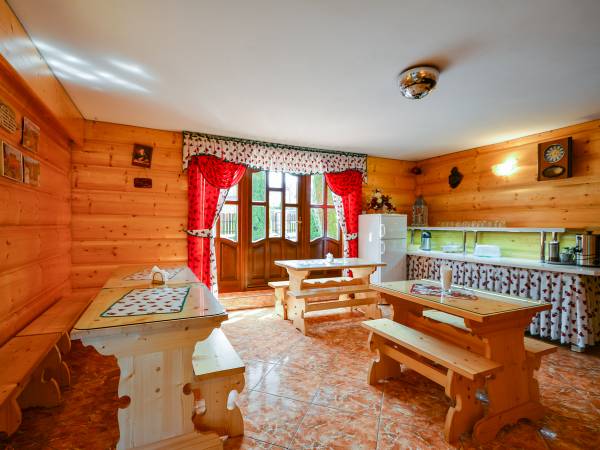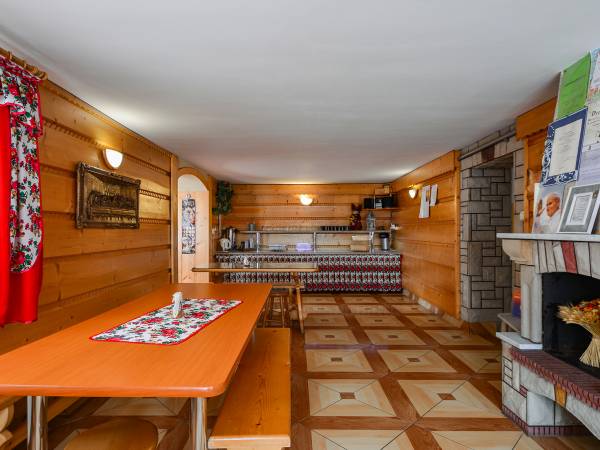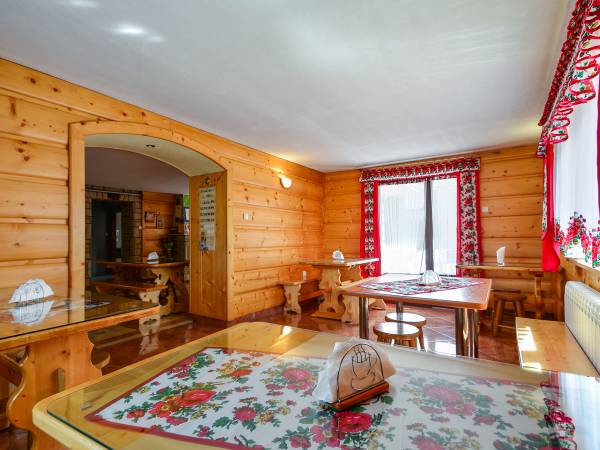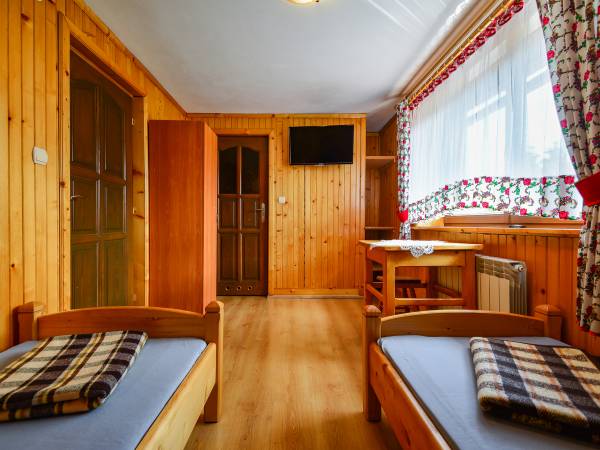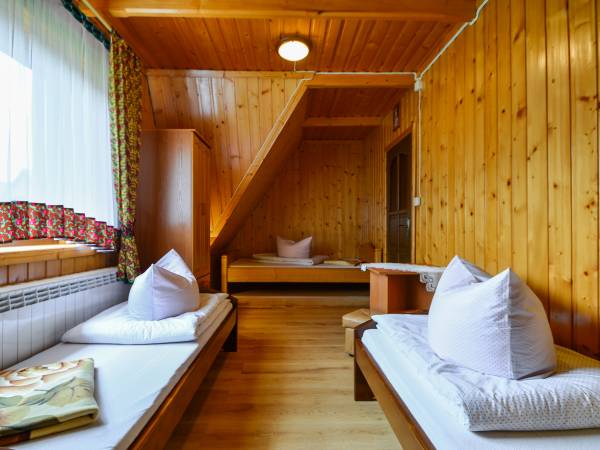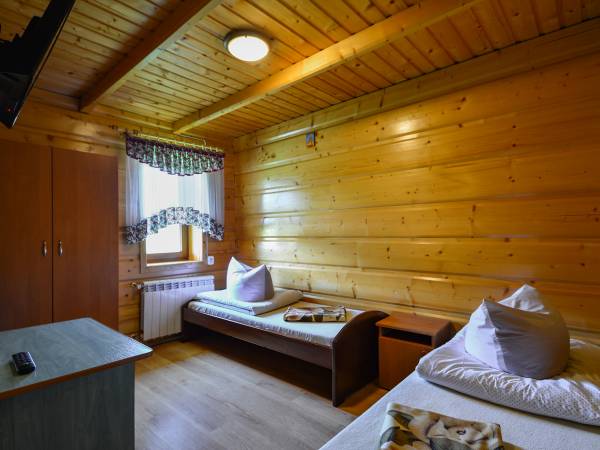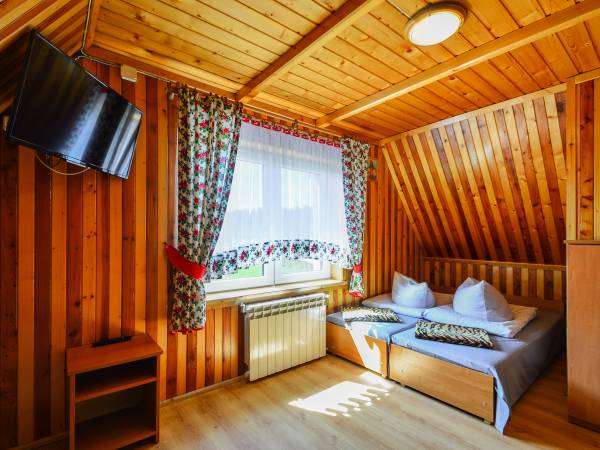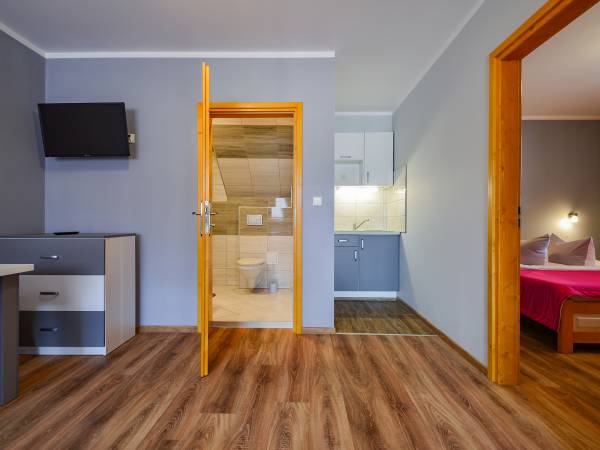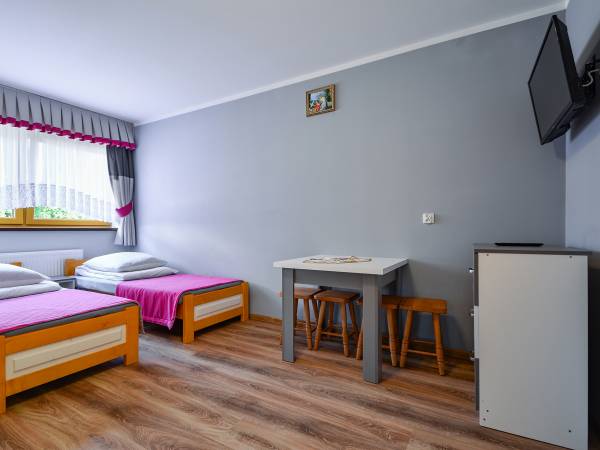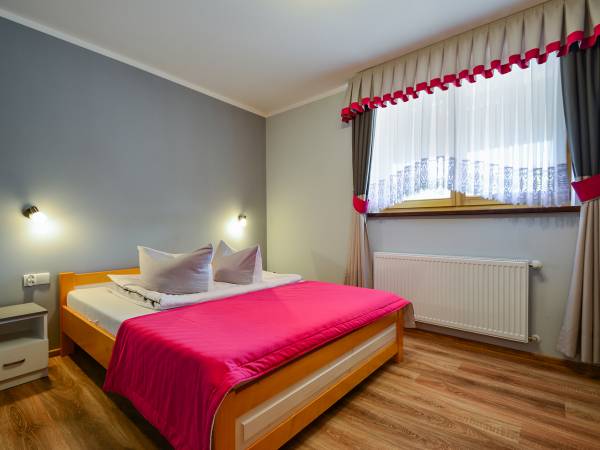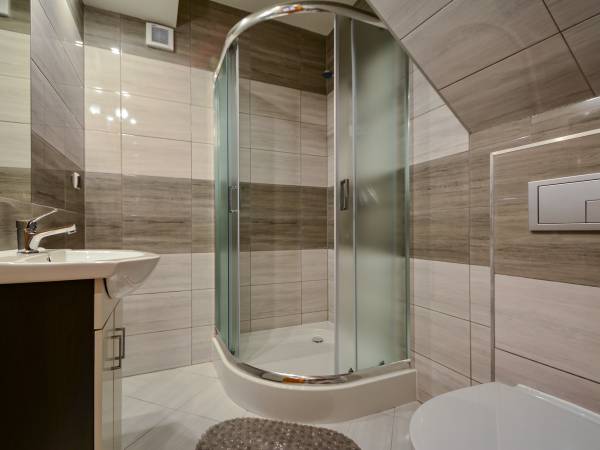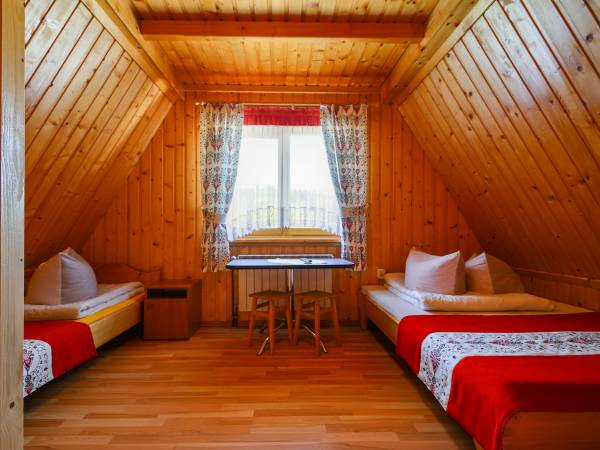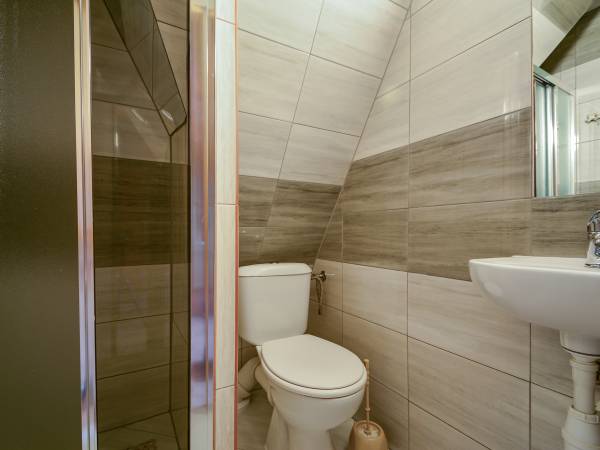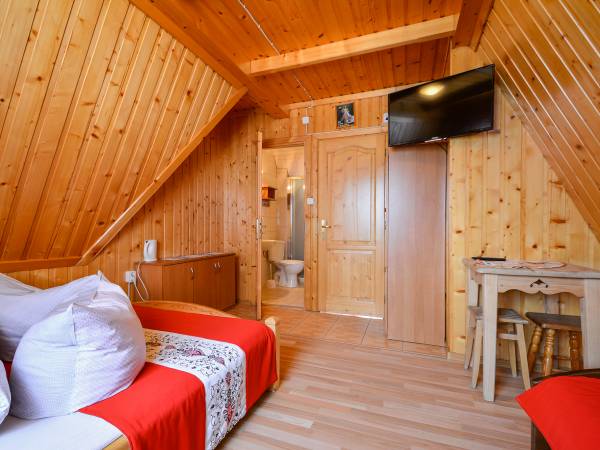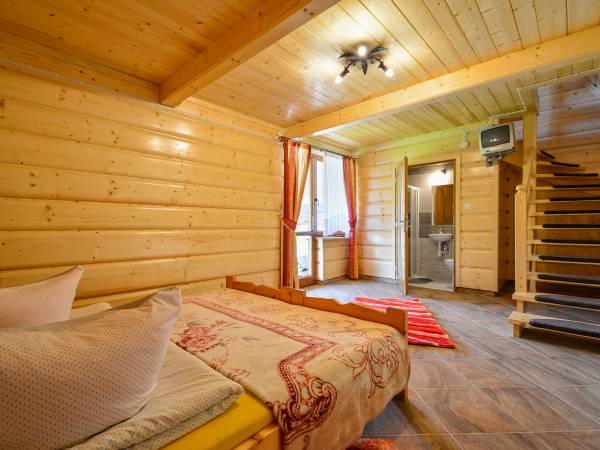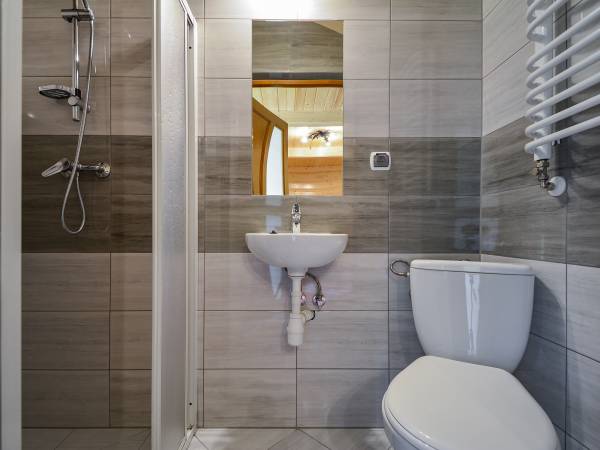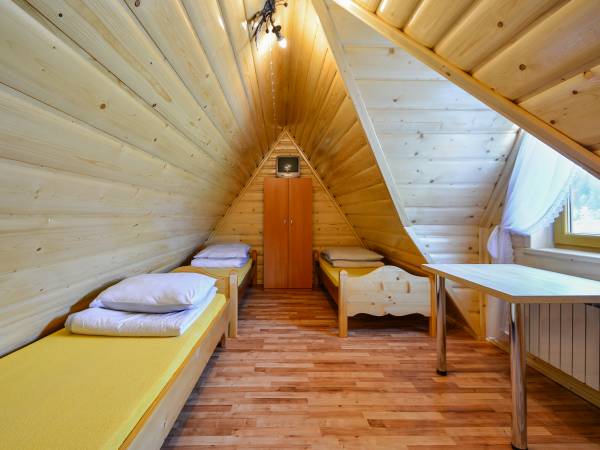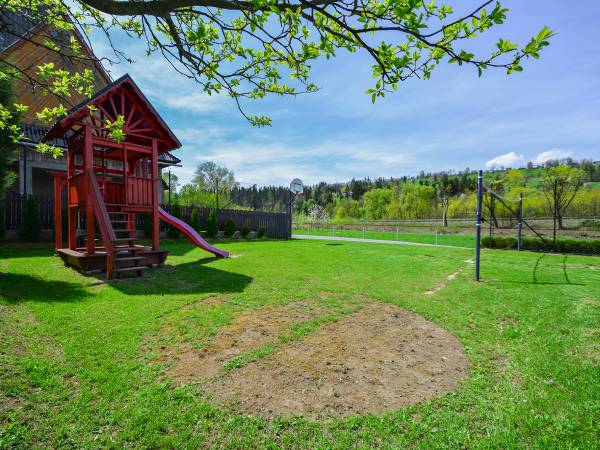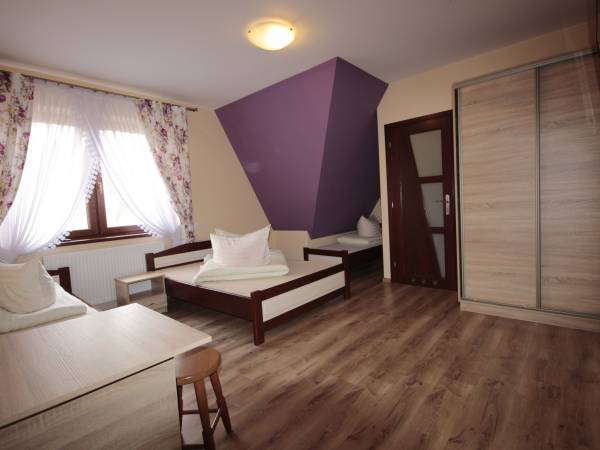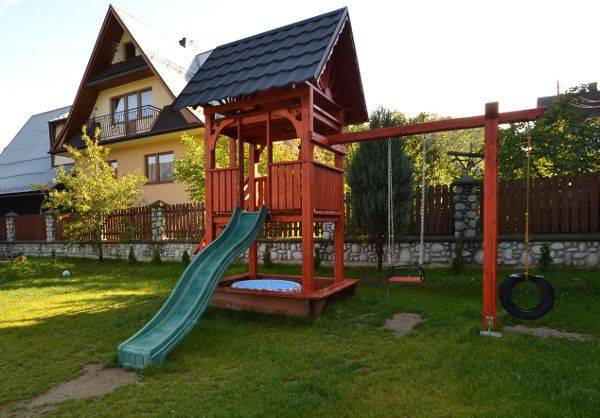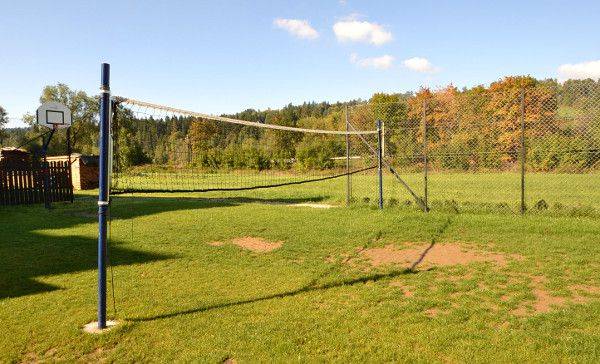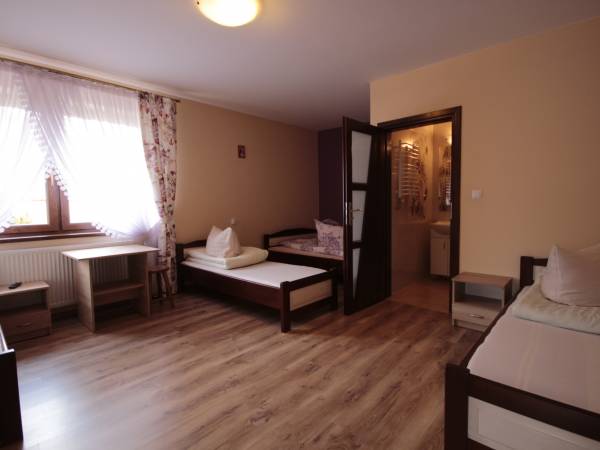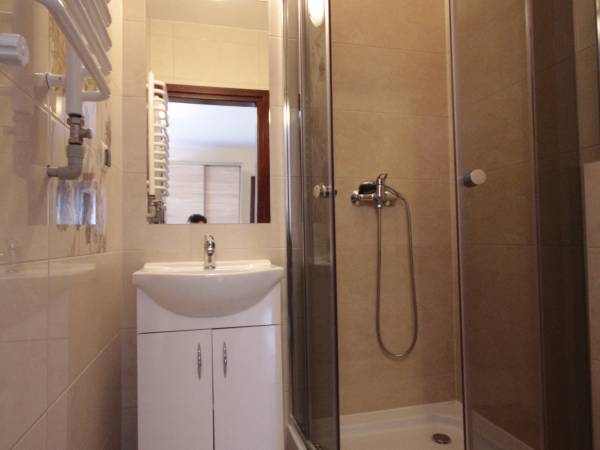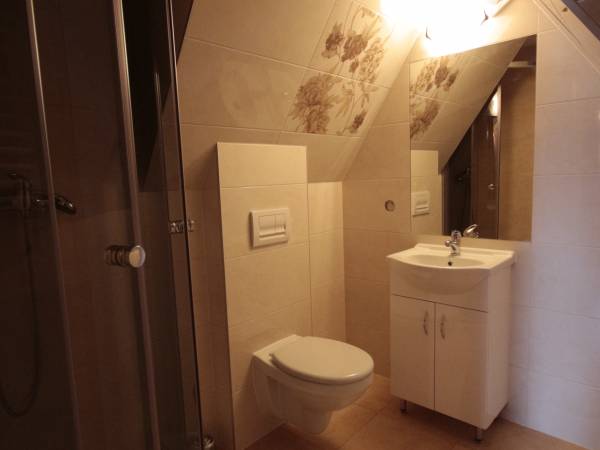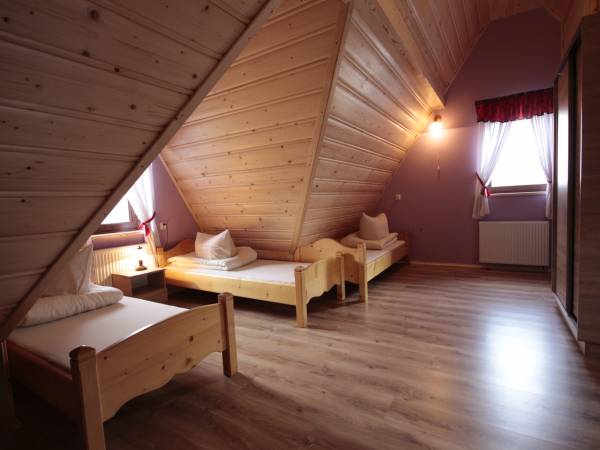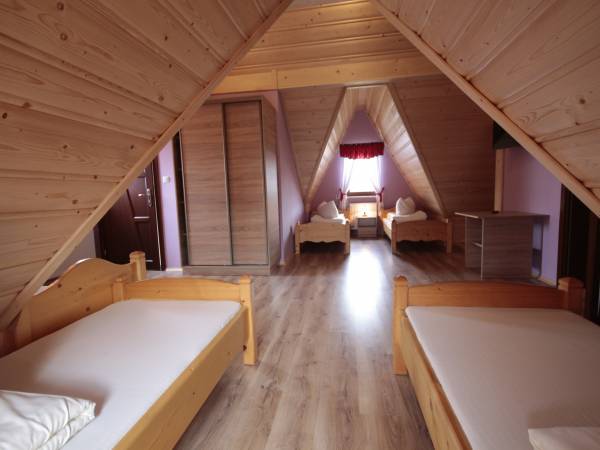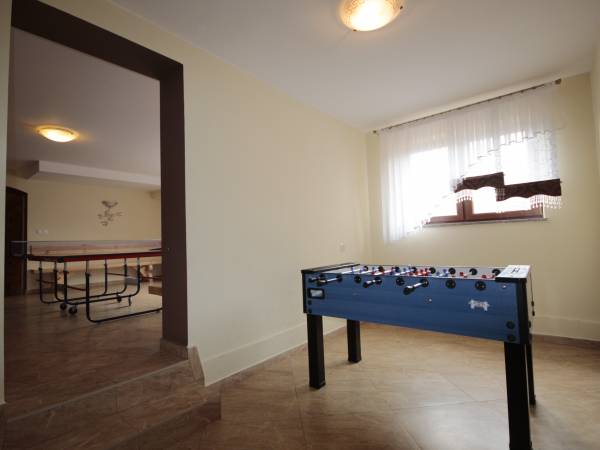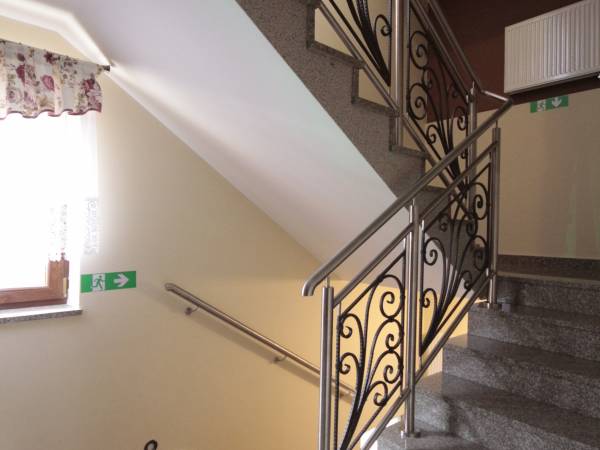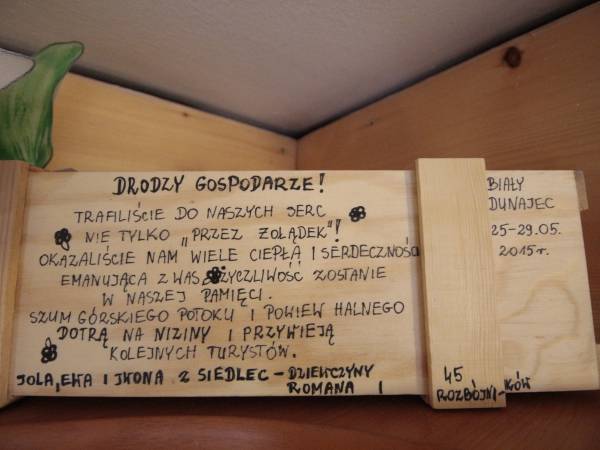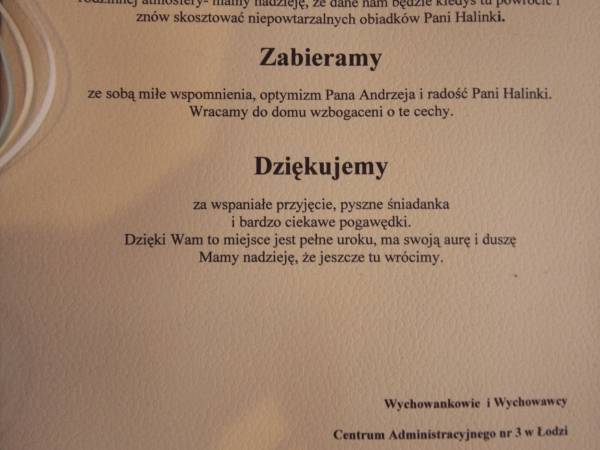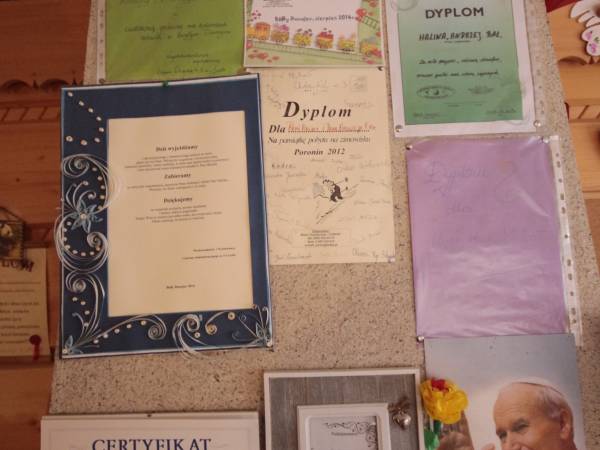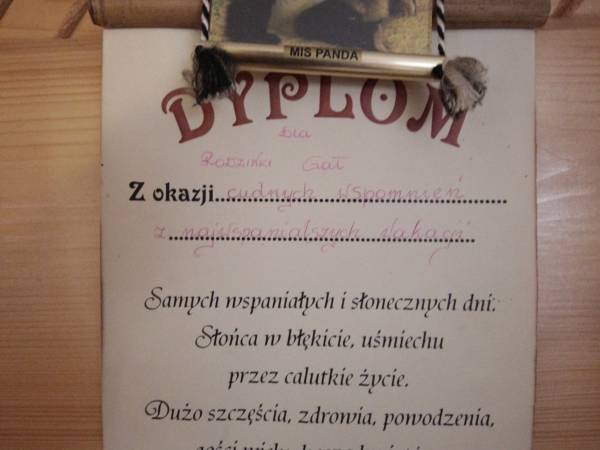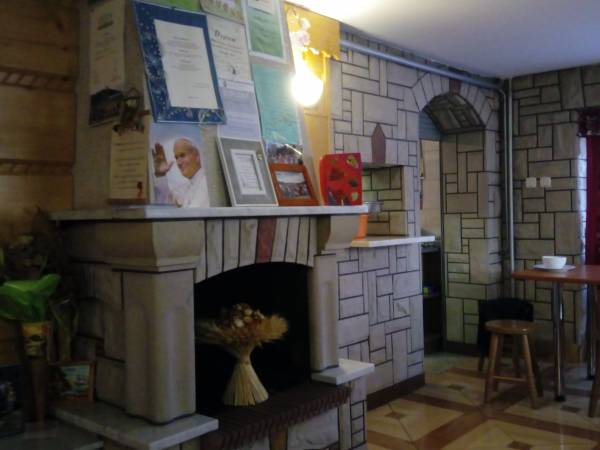 Amenities
Why choose us:
board

free car park

Internet access
At the property
fireplace, fireplace room
barbecue
fire ring
Car park
free car park at the property!
Entertainment for children
playground
sand box
swing
In rooms
TV
radio
wardrobe/closet
Internet access
For skiers
ski lift nearby

(1000m from the property)
Kitchen available to guests
kitchenware and tableware
electric kettle
fridge
Important information
Available payment methods
---
---
smoking is forbidden inside the property, there are special smoking areas outdoors.
Nearby
Frequently Asked Questions about the property Dom wczasowy U Spyrki
What payment methods does the property accept?
The property accepts the following payment methods: gotówka, płatność przelewem.
Does the property offer board?
The property offers the following board options: śniadania, obiadokolacje.
Is there Internet access in the property?
Yes, Dom wczasowy U Spyrki has Internet access available to guests.
Does the property offer activities for children?
Yes, for children there are: plac zabaw dla dzieci, piaskownica, huśtawka in this property.
Beds nearby

Zakopane Information