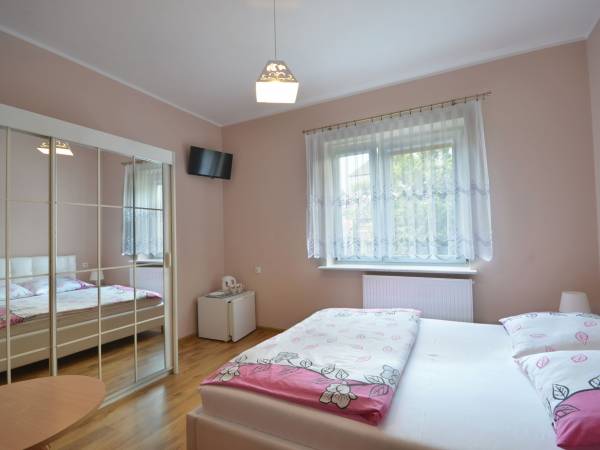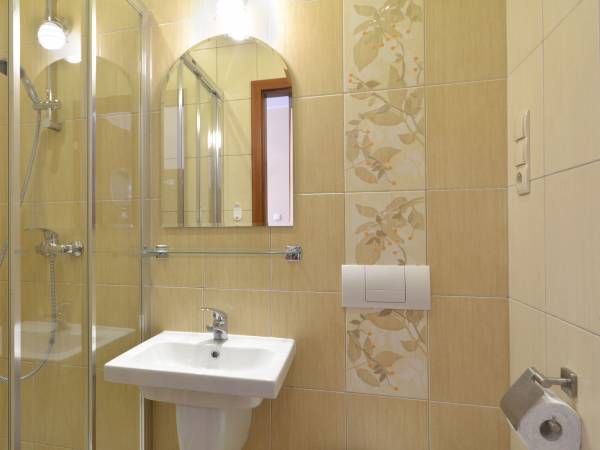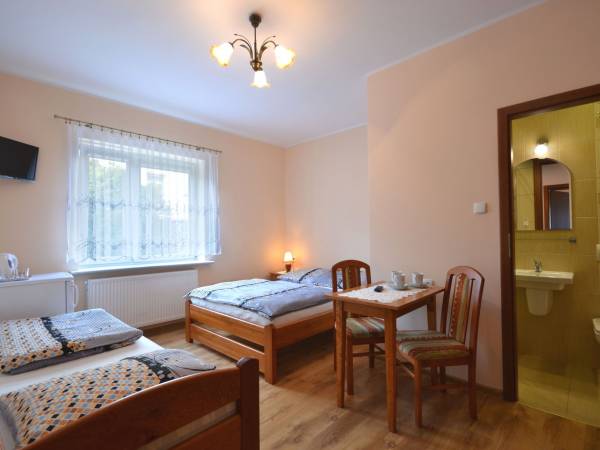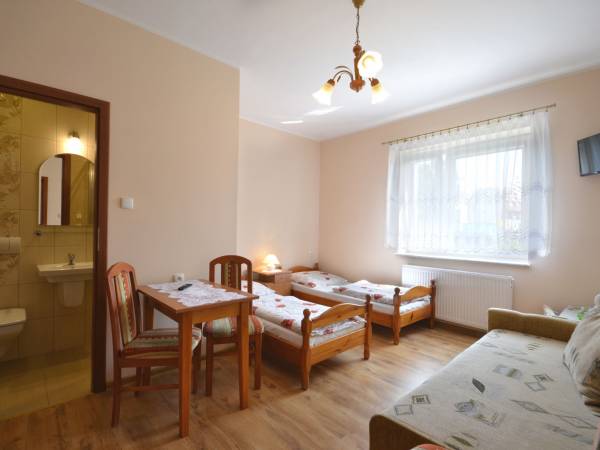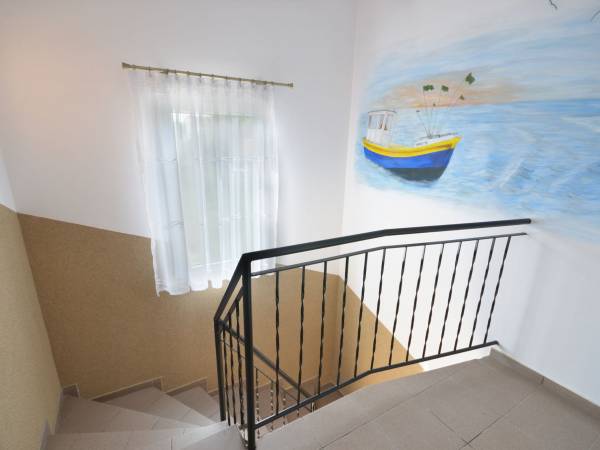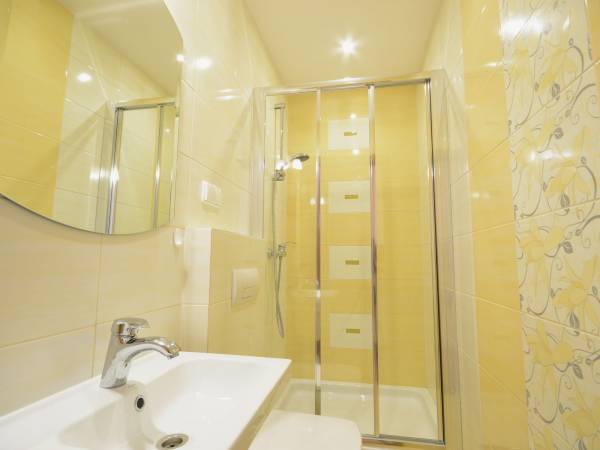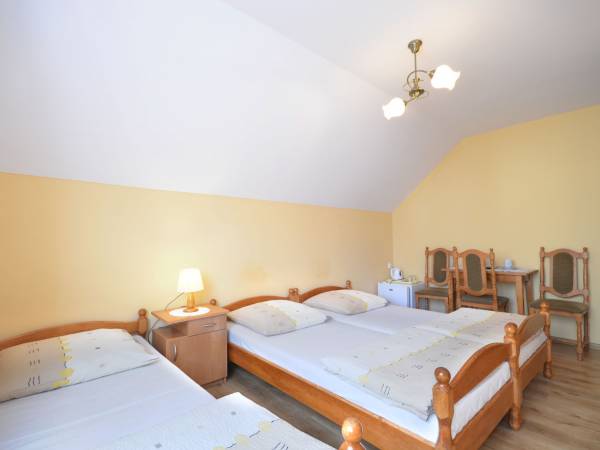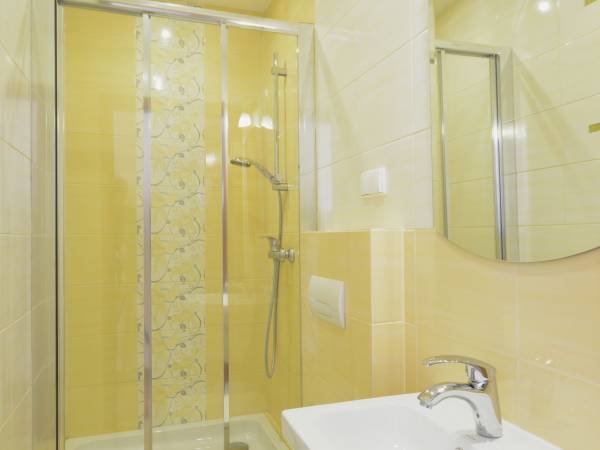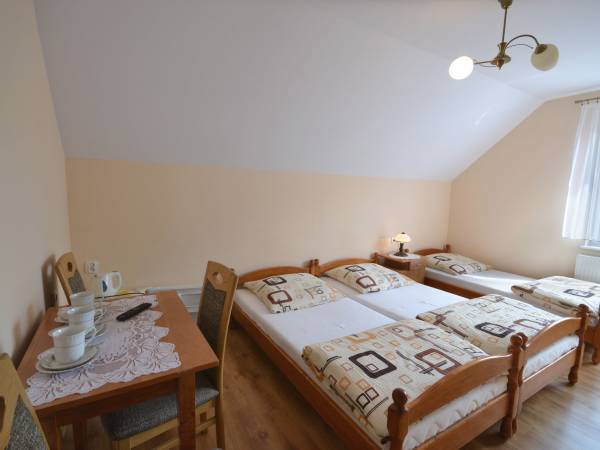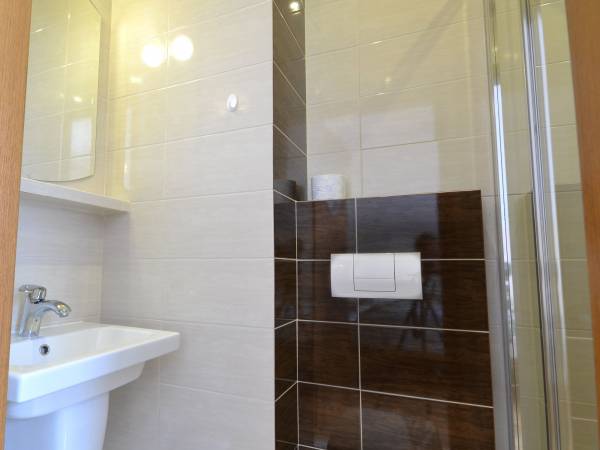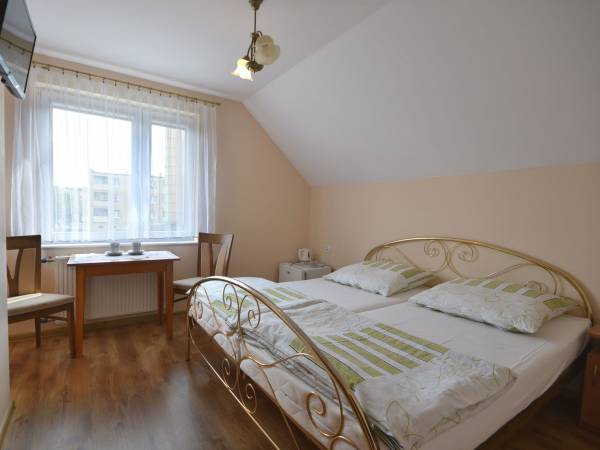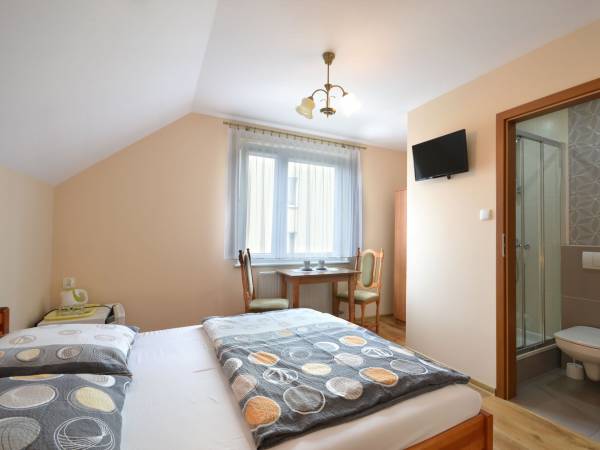 ---
In our property we offer 16 beds
Amenities
Why choose us:
bezpłatny parking

internet
W pokojach
telewizor
szafa / garderoba
czajnik elektryczny
internet
Parking
property offers 20 free parking spaces for guests!
Rekreacja
blisko kąpieliska
wypożyczalnia rowerów
Important information
---
---
Dostępne rodzaje płatności
---
---
obiekt pobiera zadatek in the amount of 30% price for stay Zadatek należy wpłacić within 4 days from initial booking.
---
w obiekcie oprócz opłaty za nocleg pobierana jest również opłata klimatyczna
w wysokości 2zł
---
obowiązuje całkowity zakaz palenia w budynku
Nearby
Frequently Asked Questions about the property Pokoje gościnne Krystyna
Jakie rodzaje płatności są w obiekcie?
W obiekcie dostępne są następujące formy płatności: gotówka.
Czy obiekt ma parking dla gości?
Tak, Pokoje gościnne Krystyna posiada bezpłatny parking dla gości na 20 miejsc.
Czy w obiekcie jest internet?
Tak, Pokoje gościnne Krystyna udostępnia dla swoich gości internet.
Beds nearby

Hel Information